More from Sri Lanka
by Sanjana Silva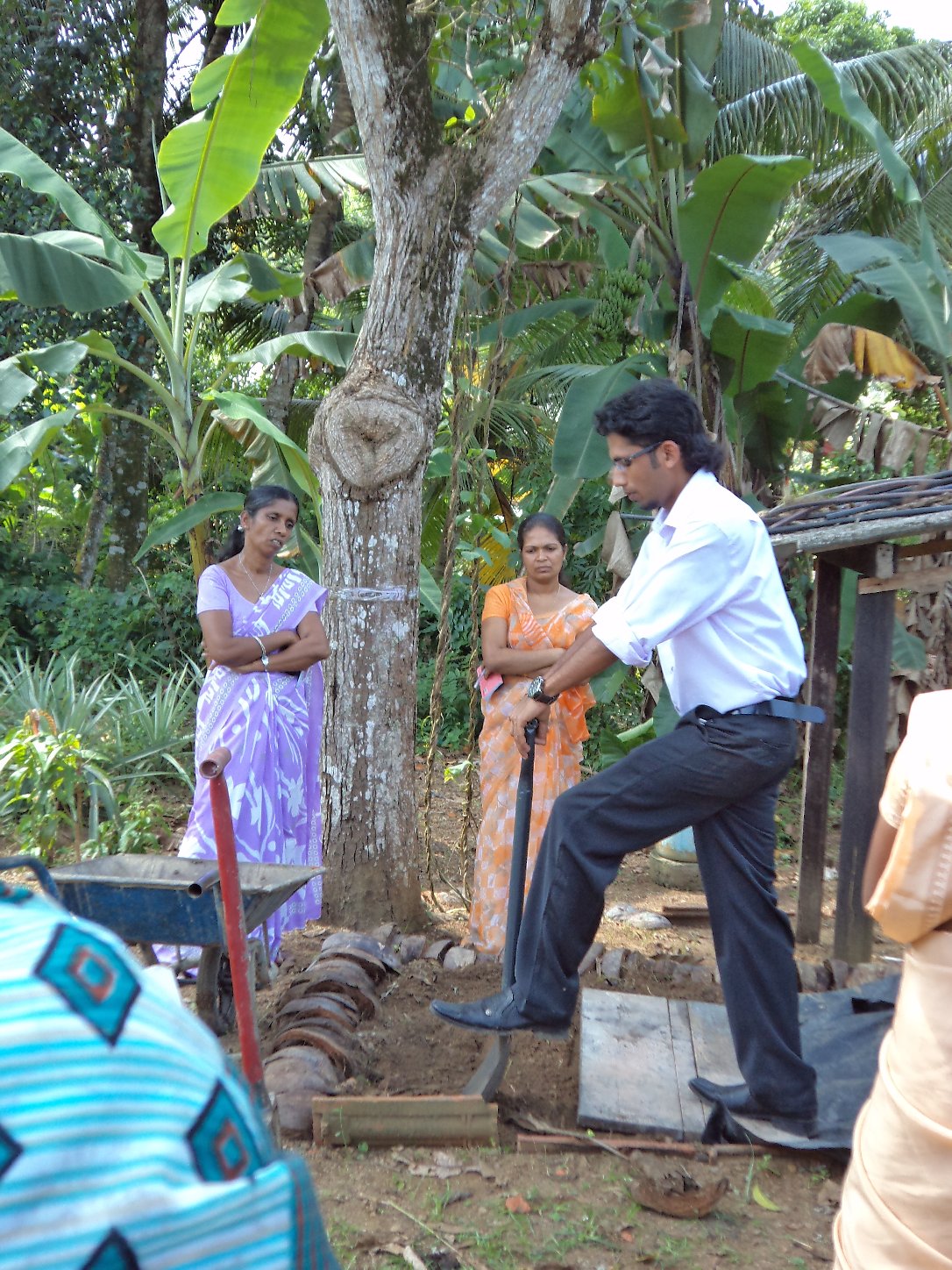 Sanjana teaching community gardeners in Sri Lanka about biointensive growing methods.
Image courtesy of Sanjana Silva.
Sanjana Silva was an EA six-month intern in 2013. Sanjana and Hemantha do outreach to 35 villages and over 300 farmers in their region, working with the Government to help implement the GROW BIOINTENSIVE method. The following is taken from an update he sent us in June.
The provincial Ministry of Agriculture has decided to embrace a new methodology and launch a new policy regarding urban agriculture in the Western province of Sri Lanka. My department gave me permission to create a textbook to support that new policy. I'm happy to tell you that I wrote two articles explaining Biointensive planting and composting using the GROW BIOINTENSIVE method. Now GROW BIOINTENSIVE techniques are the Sri Lankan government- approved methodology for urban agriculture.
The Department of Education has also approved GB for school gardens, and my school program is successfully moving forward.
It's exciting to see GB methods being embraced in Sri Lanka. My next mission is to create a GROW BIOINTENSIVE village in my division.
When I was an intern at EA I received a tremendous gift. I strongly believe that what I learned at EA has given me a great opportunity to make a difference in Sri Lanka. Thank you!
.
---
top | Newsletter Home | Article Index | Archive