---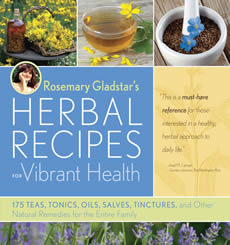 Rosemary Gladstar's Herbal Recipes for Vibrant Health: 175 Teas, Tonics, Oils, Salves, Tinctures, and Other Natural Remedies for the Entire Family
by Rosemary Gladstar (Storey, 2008).
Review by Amazon
Promote vibrant health and radiant beauty, soothe everyday ailments, and ease persistent stress with these simple, natural cures for everything from dry skin and infant colic to cold symptoms and insomnia. Renowned herbalist Rosemary Gladstar provides 175 proven therapies and herbal remedies that are easy to prepare and safe enough for children. Offering a potent and effective alternative to commercial pharmaceuticals, Gladstar will inspire you to nurture yourself and those you love with nature's healing herbs.

IMAGE CREDIT:amazon.com

---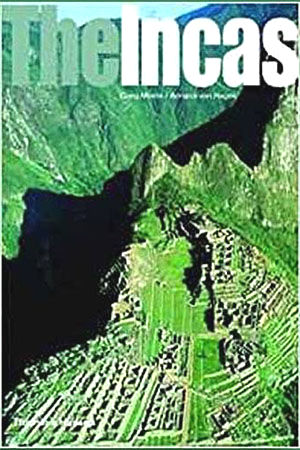 The Incas (Ancient Peoples and Places)
By Craig Morris and Adriana von Hagen (Thames & Hudson, 2012).
Review adapted from Amazon.com

There are many books on the subject of the Incas, with mixed interpretations of their history and the destruction of their civilization, but The Incas reflects the dedication and sound knowledge Von Hagen, and her co-author, Craig Morris, bring to this volume on the development of the Inca, their culture and beliefs and how they impacted daily life. In addition, archaeology by geographical region, the importance of constructing roads, building expertise and communication and their interaction with other cultures are dealt with in an insightful manner. The end of the culture at the hand of the Spaniards is covered in the last chapter.
There are very clear maps throughout that are useful in understanding the extensive geography in the book. It is written in a manner that makes for an easy and at times exciting read .
IMAGE CREDIT: amazon.com
---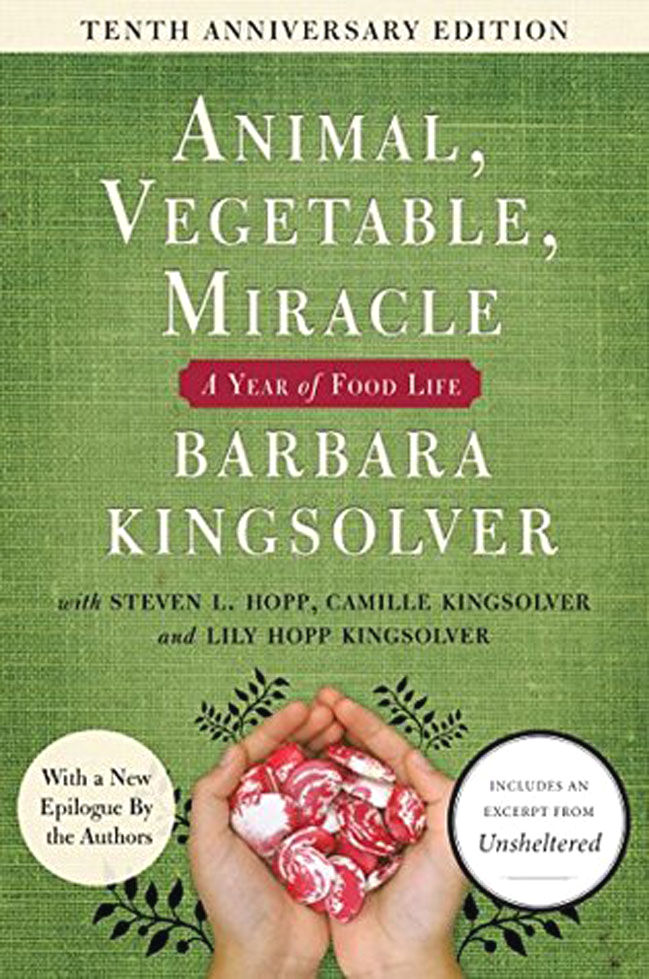 Animal, Vegetable, Miracle: A Year of Food Life
by Barbara Kingsolver (Harper Perennial, 2017).
Review from animalvegetablemiracle.com

Author Barbara Kingsolver and her family abandoned the industrial-food pipeline to live a rural life, vowing that, for one year, they'd only buy food raised in their own neighborhood, grow it themselves, or learn to live without it. Part memoir, part journalistic investigation, Animal, Vegetable, Miracle is a fascinating narrative that will open your eyes in a hundred new ways to an old truth: You are what you eat.
Now, in a beautiful deluxe trade paperback edition celebrating the 10th anniversary of this beloved work, Kingsolver, husband Steven Hopp and their daughters Camille and Lily contribute new chapters taking stock of the last decade and how their decision to align their lives with the local food chain has continued to shape their destinies.
"Our highest shopping goal was to get our food from so close to home, we'd know the person who grew it. Often that turned out to be ourselves as we learned to produce what we needed, starting with dirt, seeds, and enough knowledge to muddle through." —Barbara Kingsolver
IMAGE CREDIT: animalvegetablemiracle.com
---
top | Newsletter Home |Table of Contents| Archive