Por Eso! Peru: Growing GB and Feeding People During the COVID Crisis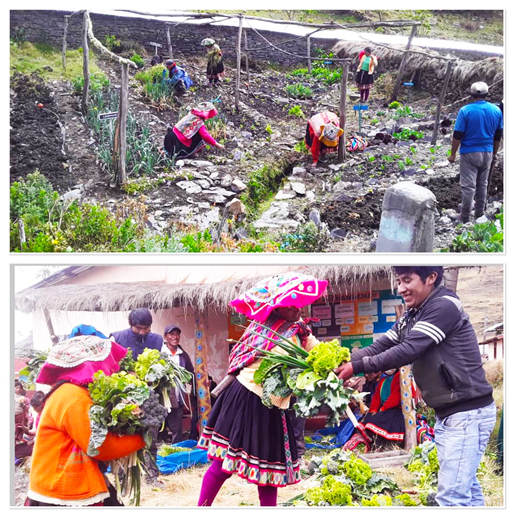 IMAGE CREDITS: Por Eso!

---
Juan Manuel Martínez, Director of ECOPOL—our partner organization spreading GB across Latin America, the Caribbean, and Europe—recently sent us a message about the work being done in Peru by one of ECOPOL's partners, Dutch NGO "Por Eso!".

Por Eso! helps the people living high in the Peruvian Andes, where over 30% of all children under 5 years old suffer from chronic malnutrition. Because of the harsh environmental conditions there, it is difficult to grow sufficient food to maintain health using conventional farming methods. Founded in 2007, Por Eso! teaches people to use GROW BIOINTENSIVE, and helps build greenhouses to extend the growing season. They also distribute food to those who need it (a growing number as COVID-19 has hit Peru hard)—with a very important addition: each food package contains seeds to help people grow food security for the future.

Por Eso! is now working in 13 communities and at 25 schools high up in the Peruvian Andes. As a result of their work, over 1200 families and children of school age now enjoy healthy nutrition and will continue to do so. In 2020, in spite of the pandemic, they distributed 4,250 food baskets and over 2,262 bags of school supplies, and started 679 new families with GB vegetable gardens. They say they have never received so many requests for "Bio-huertos" (Biointensive gardens) and that established GB gardens are very valuable. A recent post on Facebook reads, "We try 'to work from home' since the statistics of the coronavirus are still high. In every community our 'best green families and students' are helping and teaching the others or newbies [to use GB]. In total 70 people are part of our 'remote voluntary Por Eso! team'."
---
top | Newsletter Home |Table of Contents| Archive