Current Ecology Action Job Opportunities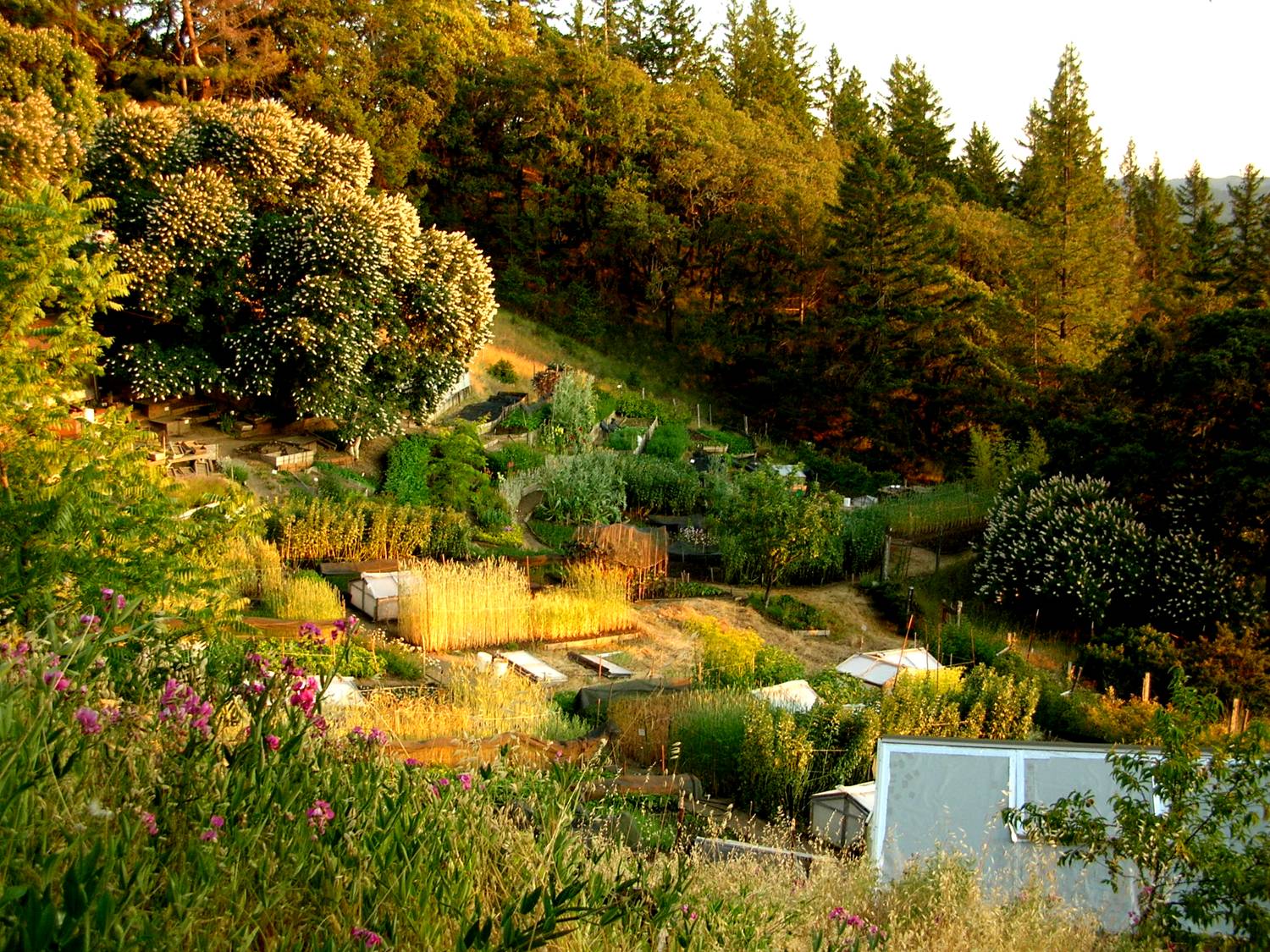 Select a tab to view an opportunity.
♥
Help Wanted: Biointensive Farmer

Location:
Willts, CA

Start Date:
2021

---

Program Description:

Ecology Action is a non-profit organization focused on sustainable agriculture research and education. We're seeking to interview stable people eager to make a long-term commitment (at least 5 years) to work as long-term, full-time, year-round Biointensive Farmers starting in 2020 at our long-term biointensive research and demonstration mini-farm in Willits, CA.

Duties & Responsibilities:

Although the site is currently under a shelter-in-place order due to the COVID-19 prevention measures, when things return to normal, farmers will work closely with Ecology Action Mini-Farm managers, apprentices, interns, members of the public participating in farm tours and workshops, and Ecology Action staff members. Garden tasks and responsibilities include garden planning, bed preparation, planting, composting, weeding, watering, harvesting, data collection and record keeping. Additional tasks include teaching and outreach (you will receive training in biologically-intensive farming and teaching methods to prepare you for these activities). Under normal operating conditions, activities include:

Garden: daily gardening tasks, including seasonal work in the 11,000 sq. ft. raised-bed growing area.

Teaching (under the guidance of the Mini-Farm Manager): preparing and teaching GROW BIOINTENSIVE® topical and crop classes for students and the public, and assisting with the training of interns and apprentices at the site.

Outreach: Assisting with garden tours, and workshops, both open to the public (2 per year).

Research: data collection (crop yield and soil amendment data), plus assisting with farm data management.

Optimal Qualifications:

NOTE: It is very important that applicants understand this job takes place at research farm devoted solely to researching, practicing and teaching the GROW BIOINTENSIVE® Closed-Loop Sustainable Mini-farming Method (GB) to the exclusion of all other farming practices. While we appreciate curiosity and enthusiastic exploration, this is not a WWOOF position, or an opportunity to conduct experiments with other sustainable agriculture methods. Our farmers will be expected to focus entirely on the GB method while working onsite.

Applicants must be self-motivated and enthused to be a part of the team and its work, and to realize that our entire purpose at the site — developing GB protocols, skills and understanding, and documenting and disseminating them —affects and assists people in 152 countries on 5 continents in virtually all climates and soils where food is grown to help end hunger and poverty. Travel to other countries for this purpose is generally beyond the purview of our program.

Attitude: "If you want to predict the Future, create it!"
And, "How can we do it."

Education & Experience: You have a background in farming, are interested in closed-loop, sustainable, regenerative, "beyond organic" agriculture, and are skilled at working the land. At least 8-10 years of organic agricultural experience, based on a degree in sustainable agriculture or related field, or from life experience. Able to work within a farming structure that contains demonstration, teaching and research aspects, and involves working with the public. Willing to learn and work exclusively with the GB method for the duration of your employment here.

Good interpersonal skills: We're looking for self-motivated, solutions-oriented, co-creative team players. The ability to interact with the public, and with our annual group of diverse international interns (when onsite programs are active). Flexibility, patience, a sense of humor, and respect and understanding for others, especially people from other cultures and countries. Cross-cultural experience a plus.

Strong communication skills: Fluency in English is required. Ability to clearly convey information about demonstration, teaching and research garden activities to individuals or groups is important. A second language, particularly Spanish or French, is desirable.

Excellent organization and planning skills: Orderly, with meticulous attention to detail, good at keeping track of data and not afraid to take on special projects and build your skill-set. Ability to work with Microsoft Office applications—especially Excel; comfortable using Mac OS. Knowledge of data management systems a plus.

Interested in and excited about the work we do: The ideal candidate has a desire to live and work in our sustainable farming community; to become an important part of our research and training programs and projects; and to participate in continued training in biologically-intensive farming. To ensure continuity of our research, we are looking for long-term farmers: a minimum 5-year commitment is requested. (This is not a position for a person still working on deciding which organic farming method to do. For more information about what we do click here.)

Our goal is to train farmer-teachers, and help individuals empower themselves to grow all of their own food sustainably using GB. We work with individuals from around the world to help them grow better diets using fewer resources while building soil. If you have skills and interests that you think will fit well with this program, we encourage you to apply!

Salary and Benefits:

Salary: The Biointensive Farmer is a long-term, full-time staff position (40 hours per week), with up to 8 hours of simple overtime pay possible during the 6-month main growing season (~April 15-October 14), with an hourly rate $15 per hour.

Benefits:

Vacations: Full-time staff receive 160 hours of vacation time annually from January 1 through December 31. Vacation is available upon hire, but generally is not taken before August each year. Normally, one week is taken in August, and three weeks in the late November through early January period. If the vacation benefit is not used within the year, it is paid to the staff person at the end of the year and is not accumulated over time. This benefit is pro-rated for staff working regularly 20-hours/week or more. For example, a half-time person, working regularly 20-hous/week receives 80 hours of vacation time annually. Staff are requested to submit tentative annual vacation plans by January 15th of each year to be checked and coordinated with other requests so approval can be given as early in the year as possible. It is optimal that only one farmer/teacher/trainer be on vacation at a time. Vacation time needs prior approval, please submit request a minimum of two weeks prior.

Holidays: The following 9, 8-hour, days are paid holidays: New Year's Day and Day-1 day, Memorial-1 day, Independence-1 day, Labor-1 day, Thanksgiving- 2 days, and Christmas-2 days, New Year's Eve-1 day. Part-time staff (20 hours or more per week) will receive these on a pro-rated basis. Part-time employees working a minimum of 20 hours a week are entitled to 9, 4-hour days of paid holidays, and can choose which ones they will take from those listed above. If an employee would normally not be working on a day one of the holidays they choose falls on, they could take the day off closest to that and be paid for it.

Sick Leave: Staff receive 10 days paid sick leave after the first three months of employment, the first 3 days of sick leave are available upon hire. Up to 30 days of sick leave may be accumulated, but is relinquished without reimbursement upon the person leaving employment. Exceptions may be made by the Executive Director.

Director Approved Paid Leave for Special Circumstances: Full-time staff receive up to 10 days of Director Approves Paid Leave annually for Special Circumstances per year after the first three months of full-time employment and is not accumulated over time. This benefit is pro-rated for staff that regularly work 20 hours a week or more. Exceptions may be made by the Executive Director.

Pregnancy Disability Leave (PDL) As prescribed by California law, full and part time staff who has a disability related to her pregnancy or the birth of her child can receive up to four months of unpaid disability leave (per pregnancy) while that disability continues. PDL does not need to be taken all at once. Rather, it can be dispersed over the course of the pregnancy and childbirth. There is no minimum length of service requirement to qualify for pregnancy disabil-ity leave. If possible, an employee must provide their employer with at least 30 days advance notice of the date for which the pregnancy disability leave, or accommodation, is sought and the estimated duration of the leave or accom-modation. If 30 days advance notice is not possible due to a change in circum-stances or a medical emergency, notice must be given as soon as practical.

Maternity Leave/Parental Leave will provide up to 12 weeks of unpaid parental leave to employees following the birth of an employee's child or the placement of a child with an employee in connection with adoption or foster care. The purpose of parental leave is to enable the employee to care for and bond with a newborn or a newly adopted or newly placed child.

Overtime: During the authorized overtime period, overtime is paid for over 8 hours a day and/or over 40 hours a week. Any request for overtime hours must be pre-approved by the Executive Director. For Farmers, 8 hours of paid over time per week between the dates of April 15th through October 14th, each year, may be worked. No pre-approval is needed during this time unless it exceeds 8 hours in a week.

Medical Benefit: A medical benefit of $200 per month is given to each full-time staff person to be used toward medical insurance and/or other medical or health expenses. This benefit is pro-rated for staff working regularly 20 hours a week or more. Full-time staff receive coverage for their spouse and dependent children through 20 years old.

Dental/Vision Benefit: Ecology Action Headquarters insures itself for dental/vision benefits for staff and second- and third-year apprentices. It is now up to $600 reimbursement annually. A pro-rated amount is available to staff working regularly 20 hours a week or more. Full-time staff receive coverage for their spouse and dependent children through 20 years old. A letter will be issued to each eligible person at the beginning of each calendar year, stating the amount available for reimbursement for that year. Note: If a staff person works more than 40 hours in a given week, additional Medical and Dental/Vision benefits do not accrue for these overtime hours.

Working Persons Compensation Insurance and Other Insurance Coverage: Staff are covered through Working Persons Compensation Insurance. Apprentices/Interns/Special Interns/Volunteers, once listed, are covered through CIMA's Volunteer Insurance.

Mileage Reimbursement Policy: Any approved travel over 50 miles will reimbursed at the official IRS rate. Travel under 50 miles is not reimbursable unless approved by the Executive Director. A Mileage Form must be filled out for reimbursement.

Travel Time: California Minimum wage laws require an employer to count employee travel time as hours worked whenever it requires employees to travel, no matter when the travel occurs. This includes any time employees are required to travel out of town, whether on a one-day or overnight trip… An employer is not required to pay employees for any personal time taken while traveling, such as sleep time, meals, or sightseeing. If an employee's travel time to a transportation center (airport, bus station, train station, etc.) is about the same as the travel time to the employee's usual workplace, the employer may begin counting the employee's travel time as hours worked once he or she arrives at the transportation center. CA DI SE 46.3. Employers must also count as hours worked time spent by employees traveling from a central reporting location to their actual work location. CA DI SE 46.2 Employers are permitted to pay employees a lower wage rate for waiting or standby time than they do for time when employees are performing actual job duties. The employer must notify employees they will be paid the lower wage rate before the travel begins. CA DI SE 46.3.2.

On-Site Housing:

NOTE: Due to COVID-19, new staff members will be asked to self-isolate for two weeks prior to moving into staff housing. Depending on circumstances and the resources available to the general public at the time, we may require new staff members to be tested for COVID-19 before beginning work. All work onsite will be conducted according to approved social distancing methods until the "all clear" is given.

On-site staff housing is offered as follows:

This site is rural, but a 20-minute drive accesses stores, laundry, restaurants, a theatre, and community events; 1-hour drive to redwoods, lakes, hiking/camping, and coastal vacation destinations; 3-hour drive to San Francisco/Bay Area. Housing is included for staff, with a $250 refundable cleaning deposit.

This may provide a bedroom in a lovely, 2-story off-grid yurt with shared common space (living, kitchen, dining, bath) for staff and interns. Bathrooms include a shower and flush toilets. Additional housing includes cabins in good condition with showers and toilets separate. Housing includes water, solar and generator power, wood heating (you may be asked to help gather firewood), propane, and garbage. An on-site washing machine and dryer are available but have to be limited to once-a-week use due to off-grid power limitations. Location not suitable for children or pets; staff members with children or pets will need to provide their own housing in the area. Staff members are responsible for providing their own cell phone/personal computer (office computers are for business use only) and high-speed internet service (basic internet for checking email is available but is not suitable for streaming or surfing).

Applicants must enjoy rustic, comparatively isolated mountaintop living, physically demanding work, and a vegetarian diet.

We attempt to eat primarily from the garden, and supplement our diet with food grown locally, generally avoiding buying food that has traveled a long distance. While site-grown food can provide some produce for meals for staff and interns in season, due to the size of the garden and the number of staff and interns eating onsite, we supplement the supplies as follows: each onsite staff member contributes $200 per month towards purchasing groceries from the farmer's market and local natural food store for communal meals. Each staff member is responsible for purchasing any other food for their personal use. No animal husbandry, hunting, or fishing takes place at this site, and all food is vegetarian (no meat of any kind allowed onsite), but eggs, cheese, milk, and butter are used in moderation, according to individual preference. During your time off-site, you can, of course, eat whatever foods you like! There is a rotating cooking schedule and all onsite staff farmers and interns will cook at least once a week, sometimes more. Once a week there is a scheduled cleaning time, during which all residents of the staff- and intern-utilized housing participate in cleaning the common spaces. The property is about 20 minutes outside of town by car, and it is not a safe or easy road to walk or bike, so you must have a reliable means of transportation. Smoking, drugs, cannabis and alcohol intoxication are not permitted on site.

Please note that special dietary requirements and food allergies cannot safely be accommodated in the communal living and cooking environment. Transitioning abruptly to a vegetarian diet may cause digestive issues in some people, and we recommend consulting with your healthcare provider while gradually transitioning to a vegetarian diet before moving onsite. While we think our onsite housing and food options are delightful, they may not be to everyone's taste; staff members who are not comfortable with the onsite housing/food arrangements are welcome to provide their own housing and food in the area, and to commute to the farm site during working hours.

As this is a research and demonstration site specifically focused on the GROW BIOINTENSIVE® method, no other farming methods may be practiced on site by staff farmers.

Additional information:
For background on the work we do and the philosophical basis for this job (please read both completely to ensure a good fit), see:
• World of Hope at: johnjeavons.org/world-of-hope/
• All Ecology Action Farmers are considered to be enrolled in our 3-Year Apprenticeship Program during their first years. Read more about the program here

Timeline and Application Procedure:

Please send an application letter and your resume including 3 professional references and 3 personal references to Ecology Action to contact@growbiointensive.org.

Also, complete this additional application form (don't worry about the title - this is the form our 8-Month Interns fill out, and it gives us a good background for people coming to work onsite). Thanks!

Applications will be accepted until the positions are filled. Thank you for your interest in dynamic, high yielding, resource-conserving biologically-intensive soil-and-food growing!

—The Ecology Action Team

______________________

Ecology Action has spent almost 50 years developing and teaching the GROW BIOINTENSIVE® Sustainable Mini-Farming Method. This low-tech (but sophisticated) farming method helps small farmers maximize agricultural yields, build soil fertility, and minimize water, energy, and off-farm nutrient inputs. Our work has demonstrated results in communities in the U.S. and worldwide, helping people grow plentiful and nutritious food without depleting precious natural resources. This modern, dynamic method is based on universal scientific principles, combined with millennia-old farming practices. It is successfully being used in 152 countries, in virtually all climates and soils where food is grown. Our mini-farm program serves as one of the oldest sustainable agriculture research projects in the world. You can read more about our work at https://www.pri.org/stories/2016-08-24/small-farmers-around-world-learn-how-they-can-grow-far-more-food

Job Type: Full-time

Pay: $15.00 per hour

COVID-19 considerations:
New staff must self-isolate for two weeks and take a COVID-19 test prior to moving into staff housing. All work onsite will be conducted according to approved social distancing methods until the "all clear" is given.